Here's everything you need to know about powdered sugar – what it is, how to use it and store it, and even how to make your own!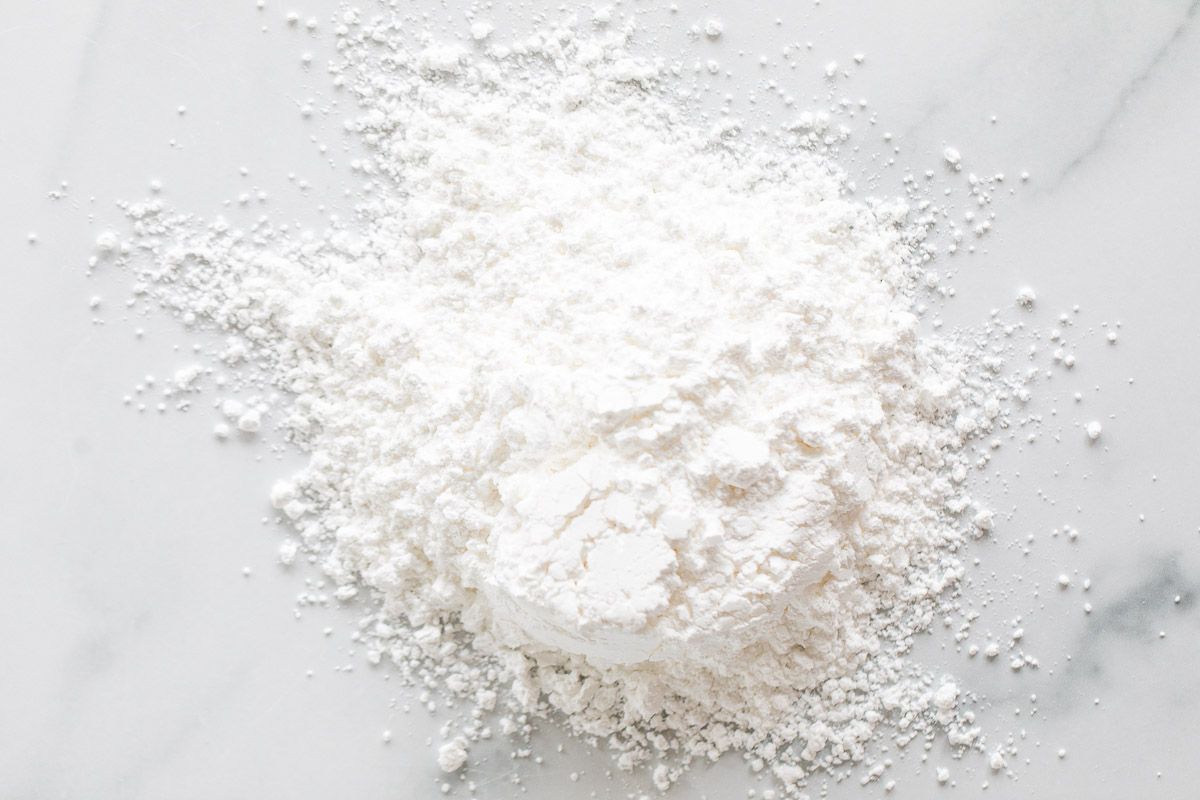 Imagine a world without powdered sugar – there'd be no donuts drizzled with glaze, cakes dusted with white, or sugar cookies decorated with smooth icing.
Thankfully, it's a real thing and we get to enjoy it! This beautiful, smooth sugar makes the world a little sweeter. You can use it as is for a sweetener or use it to make smooth icings, frostings, and glazes.
Looking for the perfect icing recipe? Try my marbled icing that makes cookies look like works of art, royal icing for a glossy finish, champagne icing with a hint of champagne flavor, and lemon buttercream frosting for a bit of zest.
What Is Powdered Sugar?
Powdered sugar goes by many names. Confectioner's sugar, icing sugar, 10X sugar – they're all the same thing!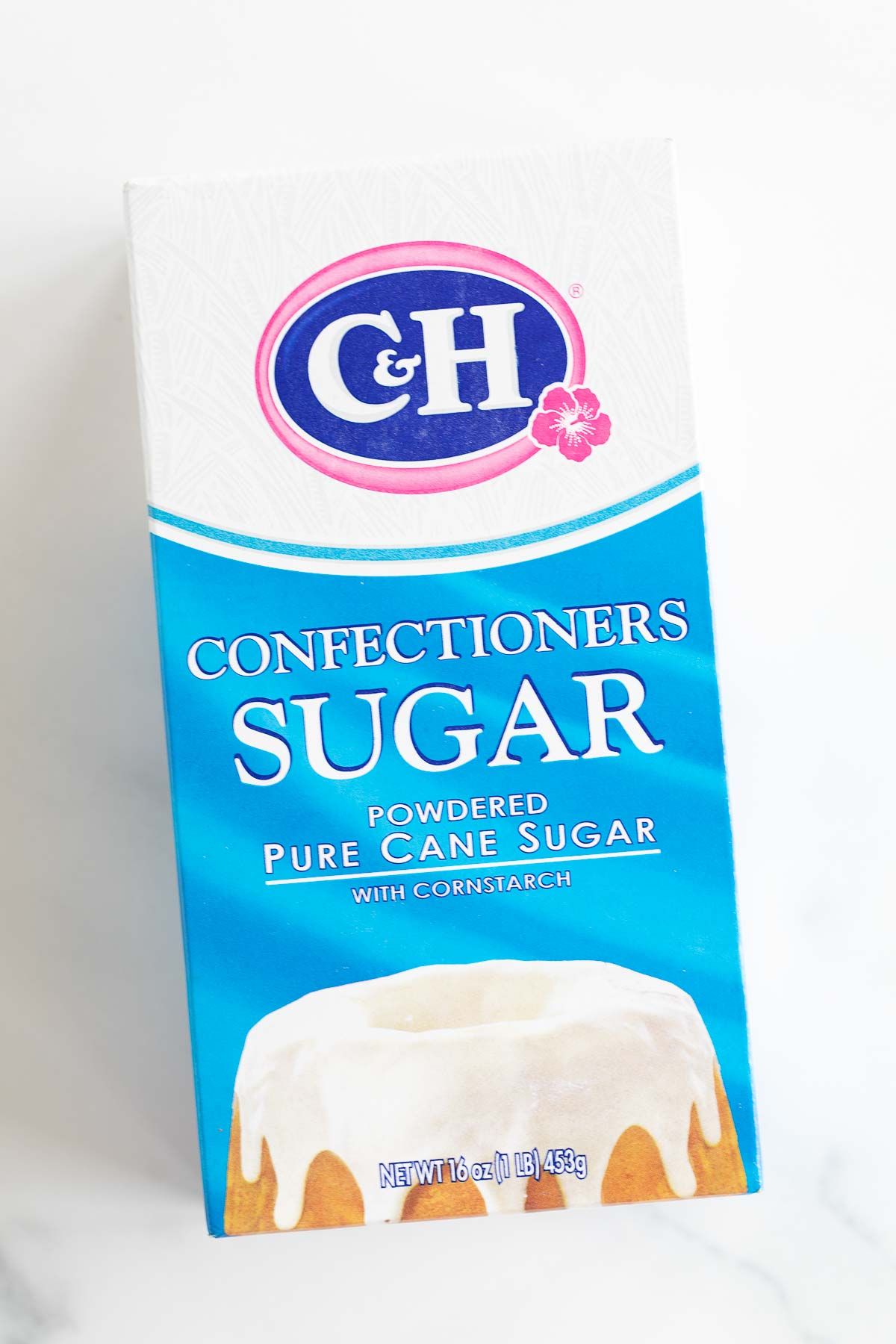 Powdered sugar is simply white granulated sugar grounded into powder form, with a small amount of cornstarch added in. The cornstarch is necessary to prevent the sugar from caking. In other words, it keeps the sugar from getting lumpy or forming into one big brick.
How to Use
This is one ingredient that should be a staple in your pantry. It is a versatile sugar that can be used in many different types of baking.
For Dusting
One of the most well-known uses for confectioner's sugar is to dust the tops of baked goods. Cakes, cookies, donuts, crepes, and scones – and more! – look so beautiful with a light sprinkling of sugar.
These red velvet crinkle cookies look so rich and stunning, and these New Year's cookies are a traditional recipe that can be dusted with white granulated or powdered sugar.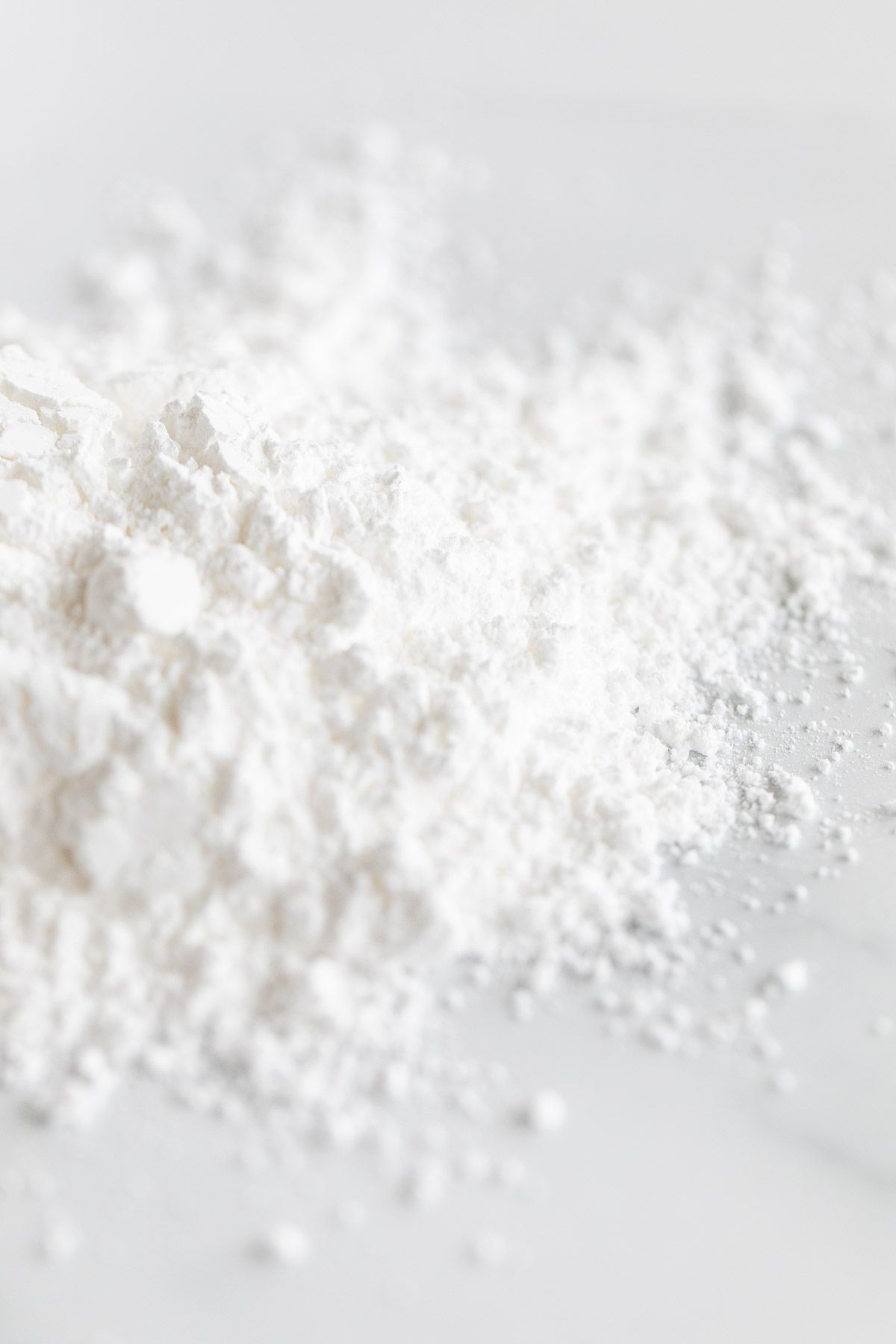 Use a sifter to get the perfect dusting. A sifter is a fine mesh strainer that aerates the sugar as it passes through. The result is light and airy sugar! Some sifters have handles, and others work by tapping gently against the side.
You can also buy sifting spoons, for those times you need only a spoonful of powdered sugar.
If you don't have a sifter, try using a salt shaker to dust your baking. Simply scoop some sugar in and shake it out. The effect is similar to using an actual sifter. Plus a little shaker of powdered sugar is pretty enough to leave sitting out on the countertop. Just don't mistake it for salt!
Be aware that dusting can get a little messy. So be ready to wipe your counters, or think ahead and line them with paper for easy cleanup.
Dusting warm baked goods has its troubles, though. Freshly dusted cakes and cookies can look so pretty one minute, only to look bare and sad the next. Yes, the powdered sugar can actually melt into your baking!
Here's a quick tip to save the day. Either dust warm baked goods right before serving, or allow them to cool a bit before dusting. This will keep them looking beautiful for as long as needed.
Tip: If you must dust in advance, try adding 1/4 teaspoon cornstarch to 1 cup powdered sugar. Stir well to combine. It won't affect the flavor, but it will keep the sugar from melting quite so fast.
In Glazes and Icings
There's a reason powdered sugar is also called icing sugar. Of course, it's because it gets us those smooth glazes and icings we all know and love. It is the perfect icing sugar because it doesn't require heat to dissolve.
Trying to use white sugar in no-heat glazes and icings will leave them with a grainy texture. The white sugar can't dissolve without heat, so it won't achieve that smooth finish you're looking for.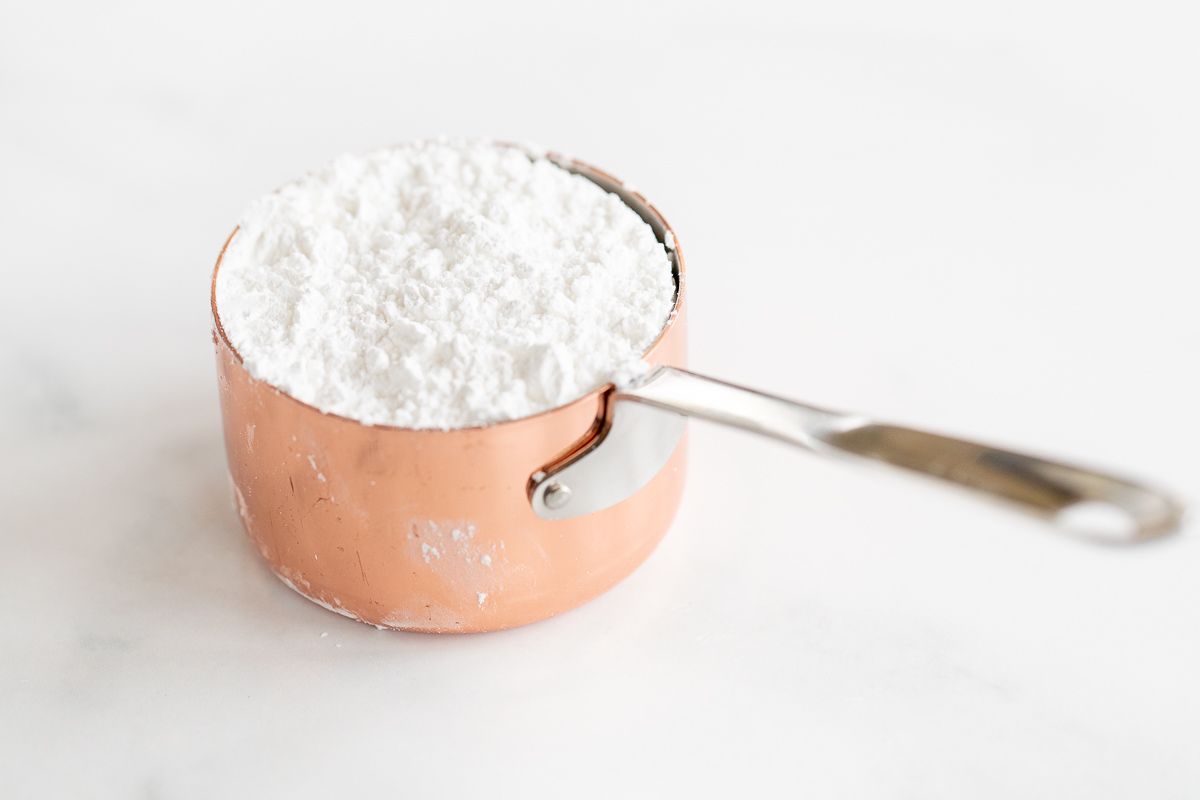 As a Sweetener
Since it's actually just powered white sugar, it can be used a sweetener, such as in coffee and tea. If you normally use 1 tablespoon of granulated sugar, use 1 3/4 – 2 tablespoons of powdered sugar instead. You'll get the same amount of sweetness either way.
In Baking
Powdered sugar generally isn't used in baking, especially in recipes that require butter and sugar to be creamed together.
When white granulated sugar is creamed with butter, it creates tiny air pockets. It's that airiness that results in light and fluffy bakes.
Confectioner's sugar creamed with butter, on the other hand, will be dense and smooth with no air pockets. This makes baked goods more dense and crumbly. Sometimes that's a good thing, but not when you're trying to get light and airy cookies and cakes.
If you must use powdered sugar in baking, try making a quick bread instead. They're typically a bit denser to begin with, so the change in sugar shouldn't alter the outcome quite as much.
How to Measure
Measure using the spoon and level method. Use a dry measuring cup in the exact amount you need. Using a spoon, scoop spoonfuls of sugar into your measuring cup until it is overfilled and the top is heaping. Use the back of a flat knife to scrape across the top of the measuring cup to level the excess sugar.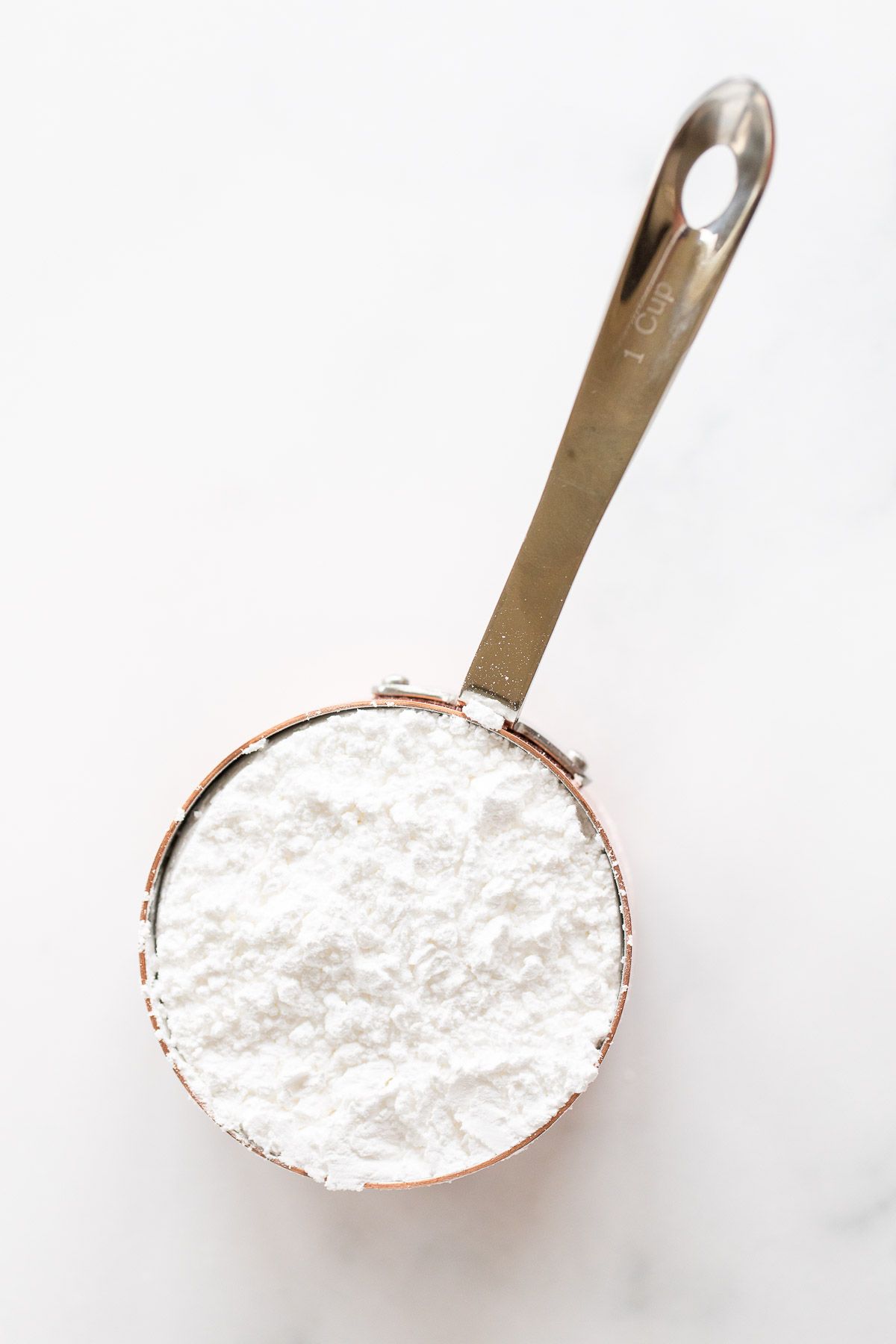 There's no need to waste the excess. Scrape over your container so you can use it another time.
Tip: Don't shake or tap your sugar, since this will cause it to condense down into the cup. You'll end up using more sugar than you need.
Be sure to check out my guide to Baking Measurements for how to measure any ingredient!
Powdered Sugar Substitute
As I said above, powdered sugar typically isn't the best choice for baking. If you must use it in place of white sugar, however, substitute 1 3/4 cups powdered sugar for every 1 cup of white sugar.
A kitchen scale will give you a more accurate measurement than volume. For example, if a recipe calls for 1 cup of powdered sugar (4 ounces), you can exchange it for 4 ounces of white granulated sugar.
Better than trying to make substitutions, why not try making your own at home?
How to Make Powdered Sugar
Making your own confectioner's sugar is easy and requires only two ingredients. All you need is white granulated sugar and cornstarch, plus a reliable high-powered blender or food processor.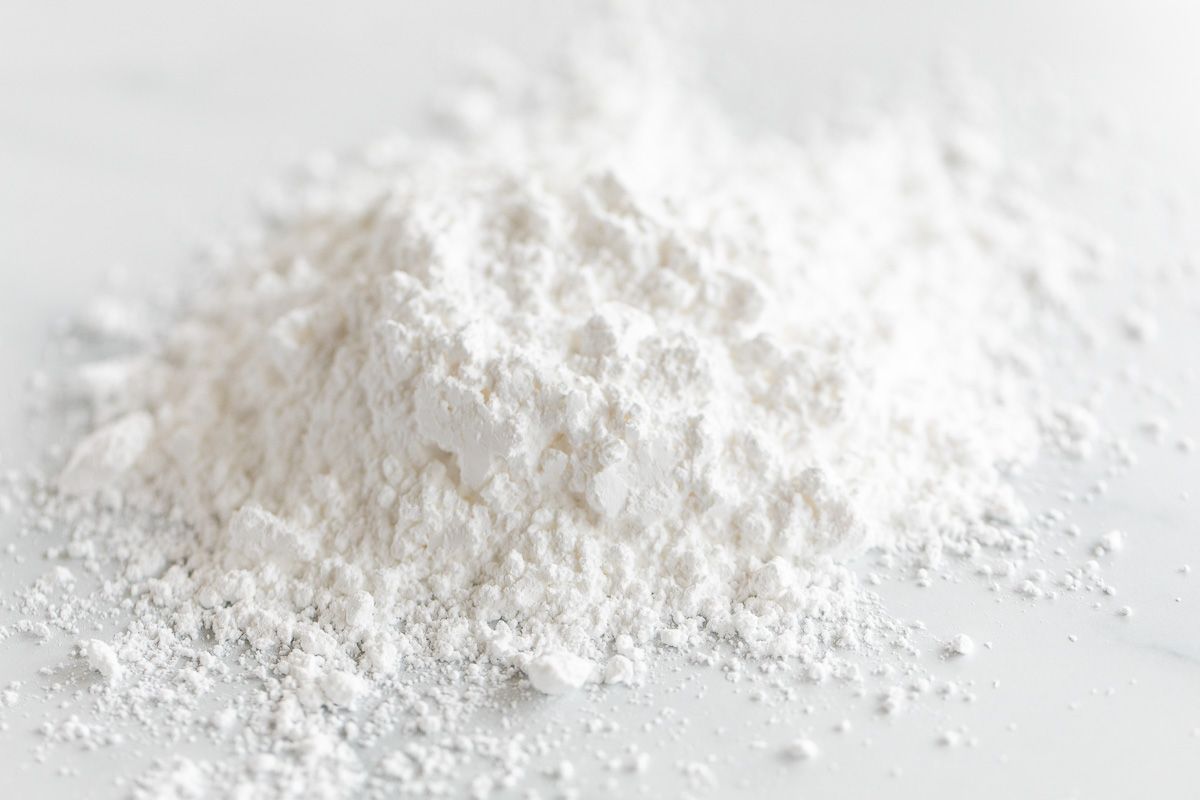 You can actually do this with any type of sugar, including brown sugar, cane sugar, turbinado sugar, and coconut sugar. With enough blending, they'll all turn out great!
Blending white sugar will give you a greater volume of sugar in the end. So start with half as much white sugar as you need powdered sugar.
For example, if you need 2 cups of powdered sugar, start with 1 cup of white sugar.
Blend – Pour white sugar into a blender or food processor. Blend until it is fine and powdery.
Cornstarch (optional) – If you're using the powdered sugar right away, you're done! There's no need to add any cornstarch. If you plan to store it, however, add 1/4 teaspoon cornstarch for every 1 cup of powdered sugar and blend until combined. This will prevent the sugar clumping over time.
How to Store
If stored in a sealed, airtight container, powdered sugar will be good for up to two years.
Clumping may occur if your sugar isn't properly stored. If the container isn't airtight, moisture may get in and cause lumps to form. You can break them up with a fork or pulse it in a food processor a few times.
Can I make my own powdered sugar?
Yes! Make your own by blending white sugar in a blender or food process until it is fine and powdery. Add 1/4 teaspoon cornstarch for every 1 cup powdered sugar. See my tutorial above for the full how to.
What is the difference between icing sugar and powdered sugar?
There's no difference! Confectioner's sugar, icing sugar, 10X sugar, and powdered sugar are all the same thing, called by different names.
Can I use powdered sugar instead of sugar?
You can use powdered sugar as a substitute for up to 2 cups of white sugar. Use 1 3/4 cups powdered for every 1 cup of white granulated. This works the best in quick breads and muffins that are already dense to begin with. It won't work well in recipes that call for butter and sugar to be creamed together. Your bake will end up more dense and crumbly.
More Baking Tips