Are you ready to take your cookie game to the next level? Keep reading to learn the BEST cookie tips, along with why each one matters and how to do it!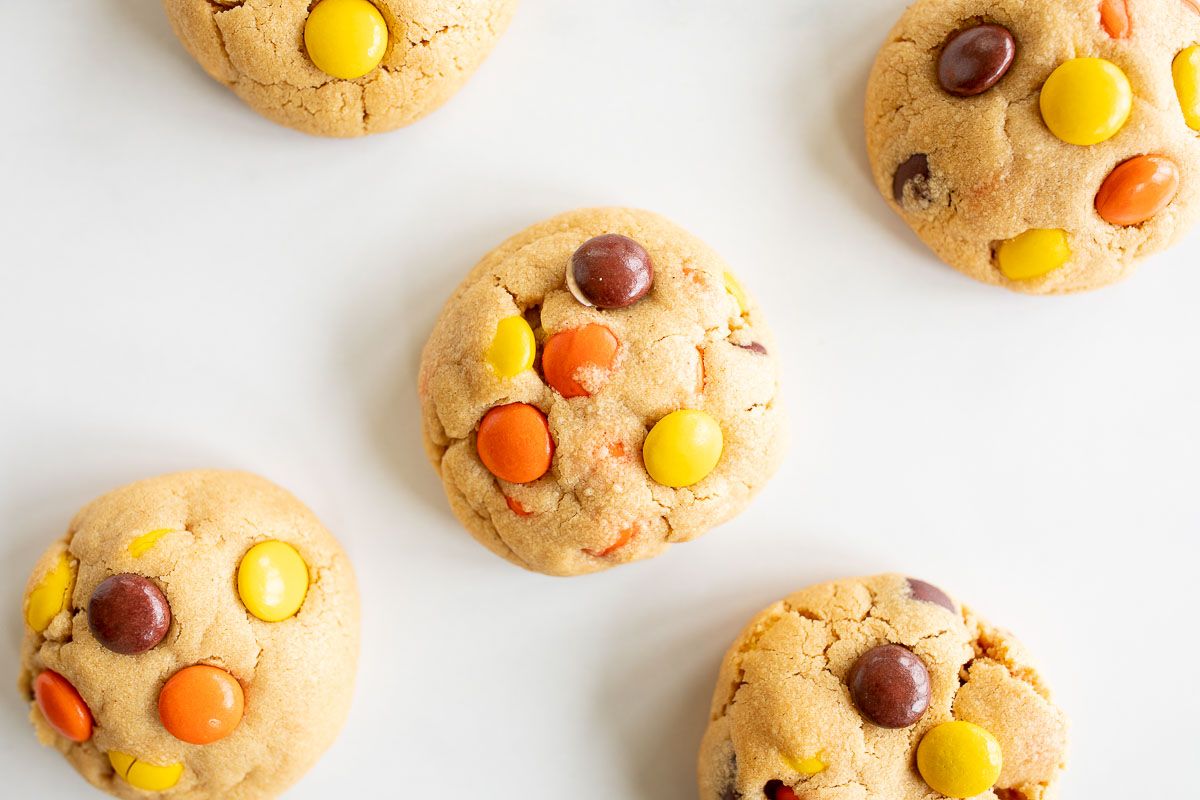 We all get into a groove when we bake and can sometimes go on autopilot. It's easy to do things the way we've always done them, whether it's the best way or not.
The next time you feel compelled to bake your favorite cookies, ask yourself how you can make them even better. Ideally, you'll try implementing all of these tips for the absolute best cookie possible. But even if you only try one or two, your cookies will be the better for it.
Maybe you're doubtful these will make a difference – what do you have to lose? These tips are quick and easy to try, so why not do a little experiment? You will love the results!
For other baking tips, check out how to measure ingredients and baking soda vs baking powder. Your baking will thank you!
The Best Cookie Tips
There is a lot of advice out there on how to bake perfect cookies. If you're looking for a list of tried-and-true tips, look no further. These are five of the best cookie tips you'll find.
These tips could be called Baking 101, because they have been proven for generations. Quite simply, these are the baking basics that work. They will get you hands-down the best cookies – every time!
You can print a copy of the best cookie tips here!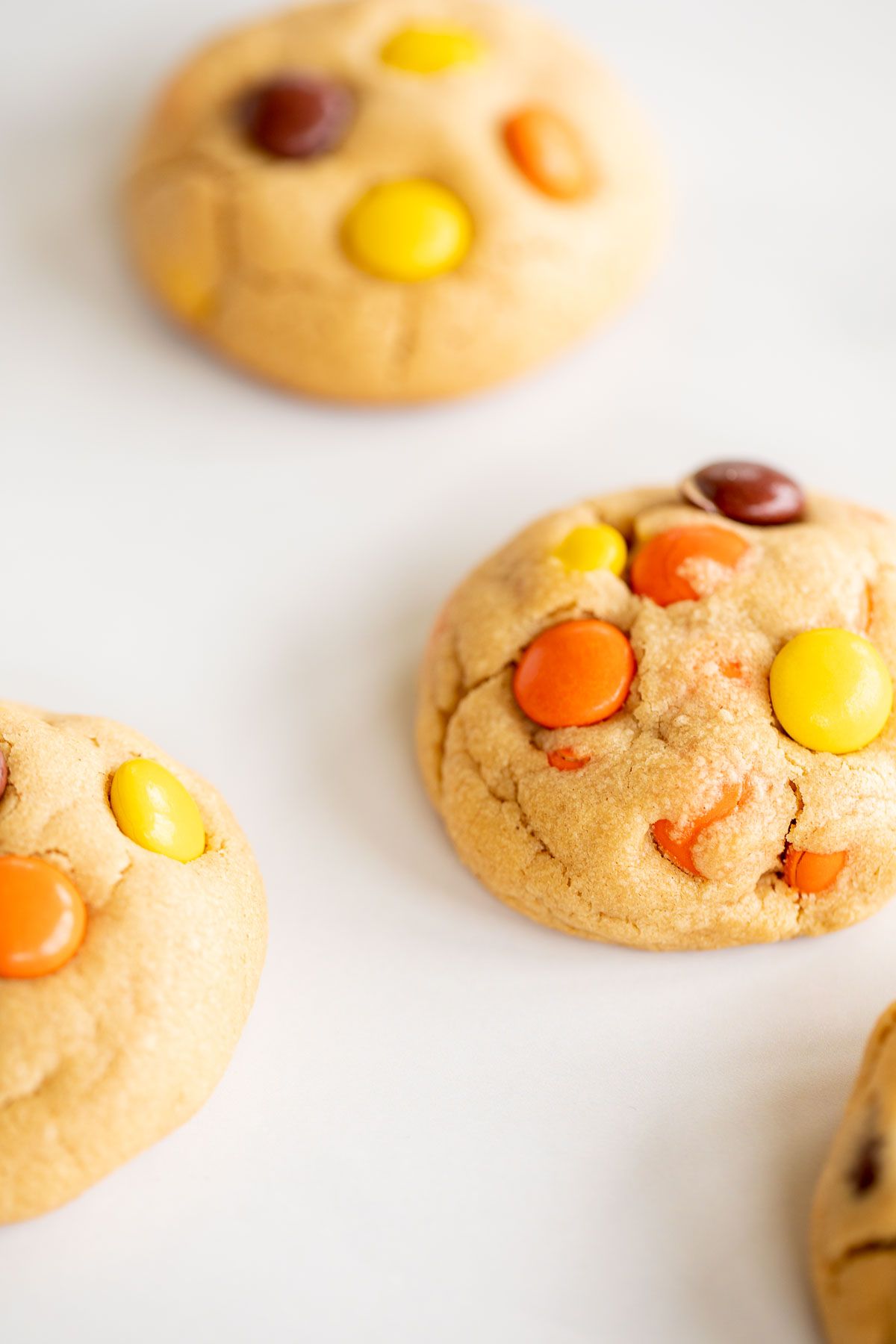 Tips for Baking Cookies
Enough talk, you're ready to get down to work. Here is a list of the best cookie tips, each one quick and easy, with incredible results!
Tip #1: Brown the Butter
Browned butter, also known as beurre noisette, is one of the shining star secrets of baking. It adds a rich, caramelized flavor that you can't get any other way. Fortunately, it's also one of the easiest skills to learn! Beginners and experts alike can elevate their baking with this simple tip.
This isn't just busy work meant to add an extra step to your baking. In fact, you can even brown your butter in advance and save it for later, so it's ready to go whenever you are!
How to Brown Butter for Baking Cookies
It's incredibly quick and easy:
Melt your butter in a saucepan over medium heat, or low heat if you're worried about it burning.
Stir it with a rubber spatula or whisk to keep it from sticking to the bottom of the pan. Continue stirring until it changes from a pale yellow color to a light brown – the color of rum.
Once it reaches the desired color, remove it from heat and transfer to a heatproof container. You can run it through a strainer to remove any burned pieces if needed. Do not leave it in the saucepan, because it will continue to cook – and burn! – even after it's been removed from heat.
Let it chill until hardened before using it in your baking, or you can store it in your refrigerator for later. You can even prepare large batches and store it in your freezer for up to 3 months. It's the perfect afternoon project for you to enjoy in your baking for months to come!
Also, don't substitute with margarine. Real unsalted butter is almost always best for your baking. Read more about salted vs unsalted butter here. Real butter provides the richest flavor. Plus, its high fat content yields the best texture. Margarine can cause cookies to thin and spread out during baking, causing them to burn at the edges.
Tip #2: Cream Butter and Sugars
This tip is often overlooked by beginners who think it is enough to just combine ingredients. It's important to remember that baking is a science, and there's more at play here than simply mixing ingredients together.
When you cream together your butter and sugars, you're not simply mixing them together. You're actually completely dissolving the sugar into the butter and adding air to the dough. Creaming creates tiny pockets of air that expand in the oven, giving you the light and fluffy bakes you want.
Undermixing the butter and sugars will leave you with gritty dough and flat, dense cookies. Trust me, it is the worth the two extra minutes to do the job right!
How to Cream Butter and Sugars in Baking
So how do you cream butter and sugars? It's easy!
Start with room temperature butter – about 65°F. If it's too cold it won't cream easily, and if it's too hot it won't be able to hold the air pockets you're trying to create. It's best to let it soften at room temperature, rather than trying to use a microwave, which is harder to gauge.
Add the softened butter and sugars to a mixing bowl. Using a hand mixer or stand mixer, mix on medium speed for 1 – 2 minutes. Use a rubber spatula to scrape the sides of the bowl a couple of times during mixing, to ensure that all of the mixture is incorporated. The mixture should be pale yellow in color and light and fluffy in texture.
Overmixing will cause the butter to separate out of the mixture, causing it to have a grainy or soupy texture. Make sure to stop creaming once your mixture is light and fluffy. That's when it is just right!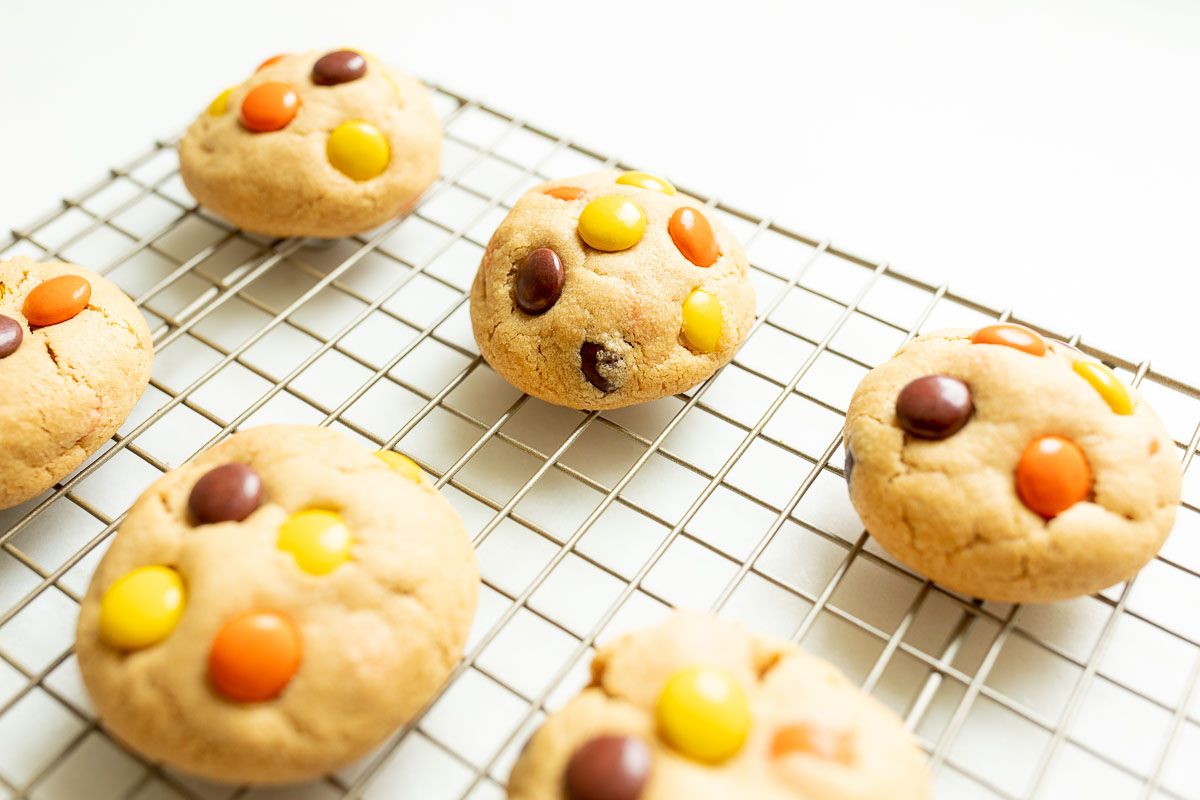 Tip #3: Chill the Dough
Some cookie recipes call for chilling the dough. For example, Cutout Sugar Cookies with Marbled Icing, Butterscotch Shortbread Cookies, and Lemon Cookies all call for some chill time before baking.
But did you know that chilling the dough will make any cookie better, even if the recipe doesn't specifically call for it?
Chilling the dough – for as little as 30 minutes – improves the overall flavor and texture of any cookie. Of course, the longer you chill, the longer the benefits are at work and the better your cookies will be!
Why Chilling Cookie Dough Works
First, it reduces the amount of spread during baking. Chilling the dough in turn chills the fat content in the dough (i.e. the butter and oils). The cooler the fats are when they enter the heat of the oven, the longer they take to melt, which means the less they spread during baking. The result is lighter, fluffier cookies, rather than flat, thin cookies. Win!
Also, chilling enhances the overall flavor. It gives the ingredients time to absorb together as the dough dries out and concentrates a bit.
Finally, it changes the textures. Cookies baked right away taste good but soft and doughy. Chilling the dough gives the sugar some time to concentrate. This leads to cookies with the perfect chewy on the inside, slightly crisp at the edges texture we all love.
Chilling dough may seem like a waste of time, but it doesn't have to be. It's the perfect time to wash your baking dishes and wipe down your counters. Or you can make the dough early in the day and chill it until kids are getting home from school, so you can all enjoy a delicious after-school snack together.
If you're impatient for cookies right away, you can always bake a batch for now and chill the rest of the dough for later. You'll be able to see and taste the difference!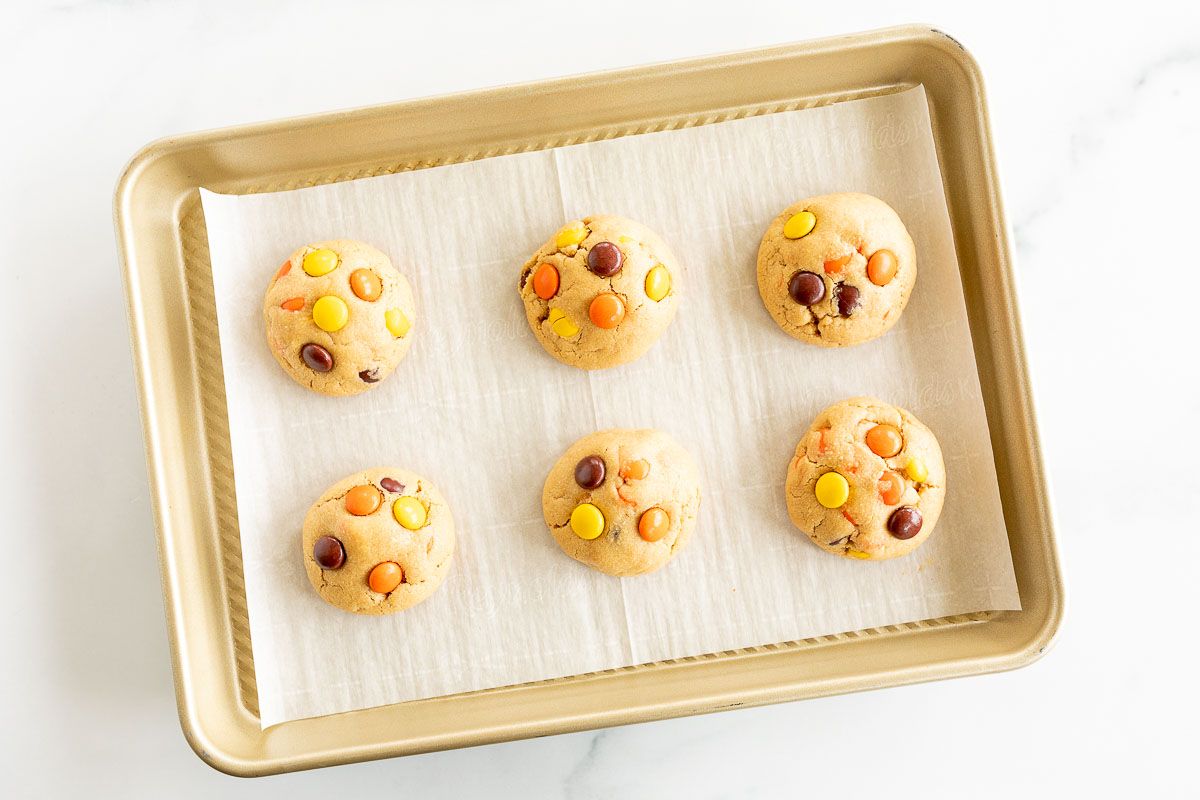 Tip #4: Top with Sea Salt
If you really want to take your cookies to the top, then top them with a sprinkle of sea salt. It may seem counterintuitive to add salt to sweet cookies, but it's because cookies are so sweet that this tip works!
It doesn't take much – just a pinch – to accentuate the sweetness and make it taste even sweeter! There's something about the contrast between salty and sweet that brings out the best of both.
Make sure to use sea salt, or a flaky sea salt, not just regular table salt. Sea salt provides the perfect contrast. Table salt, on the other hand, will make cookies taste overly salted.
To add sea salt, add a tiny pinch to the top of each freshly baked cookie, then enjoy! This trick is especially good on cookies with a little chocolate, such as Disappearing Marshmallow Cookies and Eggless Chocolate Chip Cookies.
Tip #5: Don't Overbake
Last but not least, don't overbake your cookies! Finding the right bake time is key for achieving the perfect bake. You can do everything else right, but if you overbake your cookies, they're going to leave something to be desired.
The good news is, it's fairly easy to find the right bake time. Most recipes give a range, because bake times vary according to factors like ovens and altitude. You can check your cookies at the earliest time, then leave them in longer if necessary.
Cookies are usually ready to come out of the oven when the centers are just set and the edges are a light golden color. Remember that cookies will continue to bake on the cookie sheet, even after leaving the oven! Let cookies rest on the cookie sheet for one minute, then transfer to a wire cooling rack to cool completely.
Cookies continue to harden as they cool. So if you're not sure if you have the right bake time, let a batch cool completely. If they seem a bit over or under done, adjust your bake time by a minute on subsequent batches.
That's it! Follow these easy tips for scrumptious, perfect cookies – every time!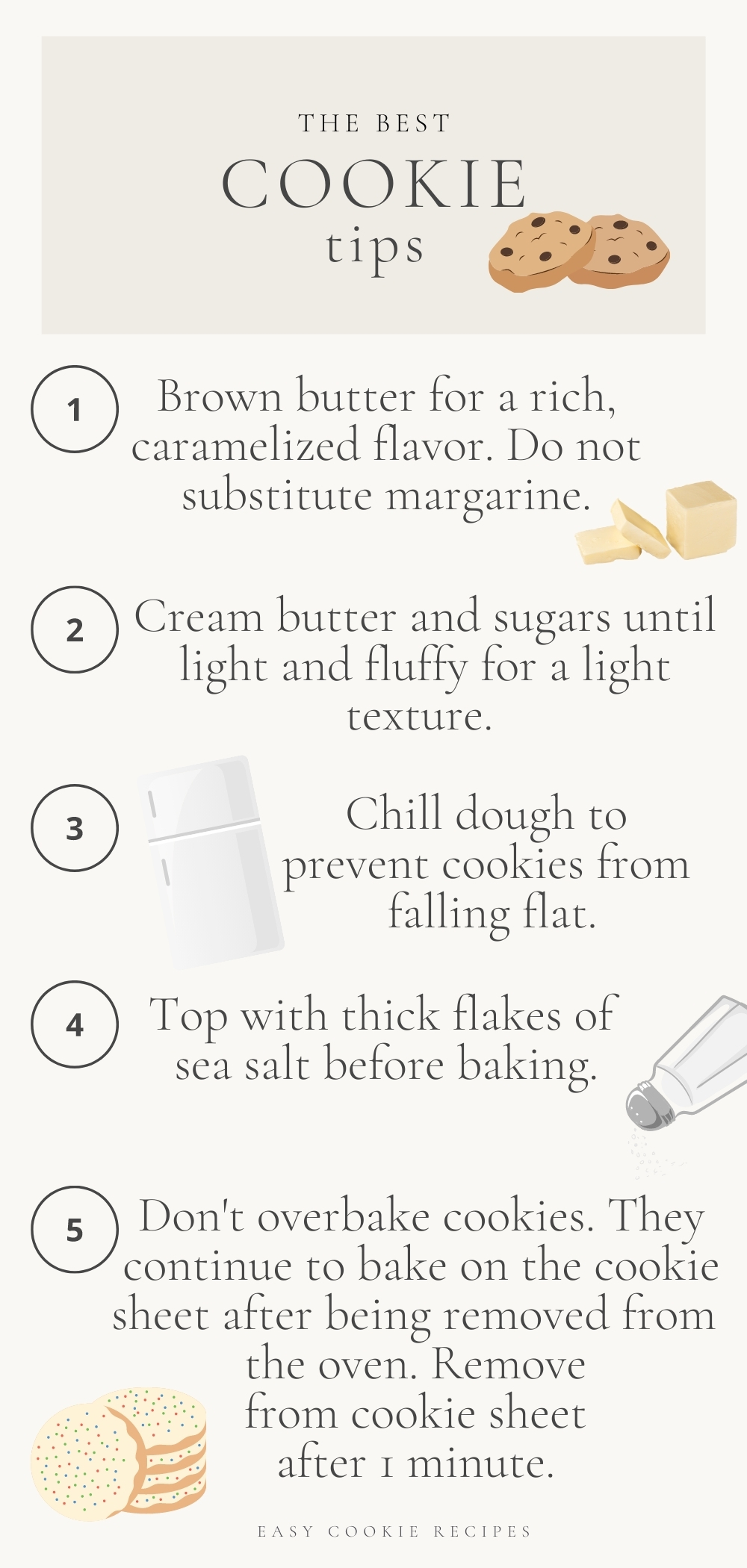 More Baking Resources